Our Case Studies:


---
BrandMuscle

BrandMuscle is a local marketing solutions company that uses precision marketing to reach appropriate audiences and drive revenue for its clients. Their advanced tools are able to accurately target consumers and reach them across a variety of media, leading to increased sales and better conversion rates.
The Challenge
Though BrandMuscle was the largest player in the distributed marketing arena with more than 150 clients around the globe, the company lacked the visibility of smaller competitors who gained awareness through aggressive PR and communications programs.
Our Approach
Slotkin Communications approached BrandMuscle's recognition problem head-on, by developing a robust content-driven PR program to differentiate the company from its competitors and establish them as the industry leader. Slotkin Communications drove BrandMuscle's thought leadership program, focusing on generating news content, inclusion in industry round-ups, and being a resource for appropriate trade publications. In the second year of the program, Slotkin Communications led a large-scale survey of BrandMuscle's current and prospective customers and leveraged the data for creation of infographics and press outreach.
Results
Thanks to the survey and accompanying infographics, Slotkin Communications secured coverage for BrandMuscle in some of their most important trade outlets – and important features in publications like Entrepreneur. As a result, BrandMuscle saw a definitive lift in traffic to their site and inbound inquiries from their target customers.

"'Consumers are shifting the way they make purchases with some reports estimating that as many as 80 percent begin their search for products and services online,' Clarke Smith, chief strategy officer for BrandMuscle, said."
"In "The State of Local Marketing" report, local marketing automation platform provider BrandMuscle Inc. analyzes which channels are still with it and which ones should simply retire."
"According to a report by BrandMuscle, 48 percent of small businesses spend less than $500 per month on marketing. With such a low budget, brands often struggle to recruit and retain customers – but they don't have to."
"A report from Brandmuscle reveals that many smaller local affiliates are slow to adopt social and digital media because of concerns about complexity."
"The 2014 Brandmuscle State of Local Marketing Report surveyed hundreds of local dealers, agents and franchisees across a wide range of industries and asked them to share insights about their local marketing experiences."
"The new State of Local Marketing report from BrandMuscle contains fascinating data about the kinds of media local affiliates prefer to use and the types of ads brand partners are supporting with their co-op funds."
"Traditional marketing tactics remain some of the most used and well-liked channels by the local affiliates of US companies, according to a recent report from BrandMuscle."
"The adoption of various new media tactics that have become available (including automotive digital marketing), is hindered by cost and for some dealers, complexity finds BrandMuscle in their recently-released study."
---
Next Step Bionics & Prosthetics

Next Step Bionics and Prosthetics provides the advanced prosthetic care every amputee deserves. Next Step is a world leader in the art and science of precisely fitting artificial limbs. With headquarters in Manchester, New Hampshire, the company collaborates with manufacturers on behalf of their amputee patients so they will enjoy the most advanced prosthetic limb available. In order to gain national attention for one such advancement, Next Step hired Slotkin Communications to promote the LUKE arm, developed by famous inventor Dean Kamen and his team at DEKA Research & Development Corp., also based in Manchester.
The Challenge
Next Step was in a race for leadership positioning. Next Step had the advantage of proximity to both DEKA (where the arm was invented) and Mobius (the manufacturer), but other competitive care centers had access to this technology and were also working with patients, so time was of the essence to get out in front and showcase the LUKE arm to the press.
Slotkin Communications was given three weeks to develop materials, engage media, coordinate with the Manchester VA, and organize a February news conference in Manchester in order to achieve media coverage in advance of an upcoming meeting determining priority positioning for Next Step as the care center of choice for LUKE arm patients.
Our Approach
There had been stories in the media about the research and the technology behind the development of the LUKE arm following FDA approval and its public introduction in June 2017, but we wanted to advance the story beyond the technology to focus on the human side of the equation. We wanted to tell the story of how people were moving on in their lives and achieving independence with their LUKE arms. Equally important, we wanted to emphasize Next Step's role as the critical interface between human and prosthetic. Finally, we wanted to provide the VA with the opportunity to demonstrate its positive and collaborative role in bringing the LUKE arm to veterans who need it and demonstrate Next Step's ability to partner with the VA system.
Armed with a full PR toolkit, including a media event, a robust press outreach program, and guidance on social media strategy, the team at Slotkin Communications drove a steady wave of coverage of Next Step's LUKE Arm and the patients whose lives it has changed.
Results
Using the media event — complete with demonstrations of the patients' prosthetics in real-life situations — Slotkin Communications secured coverage for Next Step in their most important local media outlets and won an award for the event as a whole.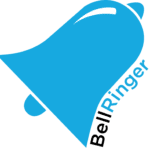 Our media event in Manchester, NH won the highest honor in its category (Single Event category, Media Event) in the Pub Club of New England's 50th Anniversary Bell Ringer awards.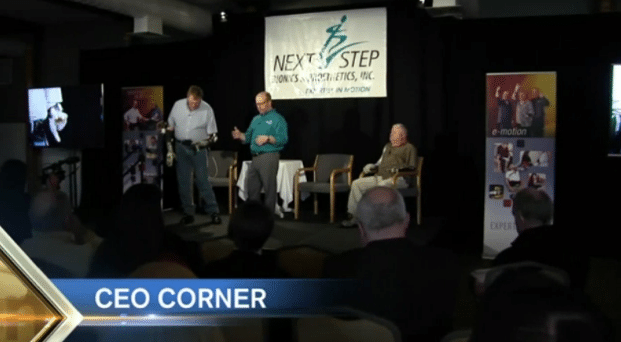 "'It truly was a village of people that came together to make this happen,' said Matt Albuquerque, president and founder of Next Step Bionics & Prosthetics in Manchester."
"Dean Kamen, a well-known inventor who has created medical devices and other technology such as the Segway, worked with Next Step Bionics and Prosthetics in Manchester to make the new prosthetic possible."
"Next Step Bionics said the fully-functional shoulder allows the "Luke Arm" to move like a real arm would."

"Matt Albuquerque of Next Step Bionics & Prosthetics in Manchester helped fit the LUKE arms to Ron Currier's body."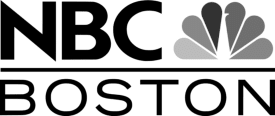 "Next Step Bionics & Prosthetics, Inc. and DEKA Research and Development demonstrated the LUKE (Life Under Kinetic Evolution) arm for the public in Manchester. […] [Next Step is] the first to try the LUKE arms out."

"Matt Albuquerque, founder of Next Step Bionics and Prosthetics in Manchester, worked with Kamen and developed the electronics and signal-sending pattern recognition software so brain impulses could do their job."

"After DEKA built the arm, Next Step created a custom connection of electronics and software to send signals to Currier's right hand."
"Chuck Hildreth had both arms removed after and accident and has been working with Next Step Bionics and Prosthetics in Newton, Massachusetts to perfect the use of the company's new technology."
"'We started going around the country to all the big medical schools and it was almost comical that at one point one of the clinical groups said, 'Well you know, Dean, there's a really well-recognized national expertise for doing these prosthetic fittings, it's somebody up in that New England area where you are,'' Kamen told the crowd. Unbeknownst to Kamen, that company – Next Step Bionics & Prosthetics – was located just a few buildings away in the Manchester Millyard."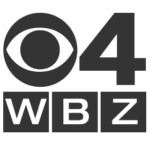 "On Thursday, Next Step Bionics & Prosthetics in Manchester, N.H. debuted its new arm prosthesis that moves based on muscle signals."
"Senator Maggie Hassan released the following statement today on the first public demonstrations of LUKE arm advancements in prosthetic design: […] I want to congratulate Dean Kamen, DEKA, Next Step Bionics and Prosthetics, and all of the dedicated professionals at the VA for the progress they have made with this groundbreaking technology."
---
Garden Remedies

Garden Remedies was founded by Dr. Karen Munkacy to help patients across Massachusetts who are in pain or otherwise suffering from a wide array of chronic illnesses or injuries find the most effective remedy for managing their symptoms and enjoying a better quality of life.
One of the first medical marijuana dispensaries in the Greater Boston area, Garden Remedies provides convenient access to safe, excellent-quality medical marijuana that helps patients find relief from a wide variety of debilitating symptoms and live fuller, more enjoyable lives. By offering medical marijuana products that are all natural and grown at their own cultivation facility, Garden Remedies gives patients a convenient, centrally-located dispensary where they can obtain medical marijuana from a knowledgeable, well-trained staff—and start experiencing the healing effects of a scientifically-validated remedy that is rooted in medicine.
The Challenge
Medical marijuana was legalized in Massachusetts in 2016. With over 20+ dispensaries in the state and counting, the 'novelty' story was starting to wear off and Garden Remedies needed to stand on its own merits. The buying process can also be confusing for consumers since it requires a medical marijuana card before even setting foot in the store and many don't know where to begin.
Our Approach
Slotkin Communications designed a combination public relations and social media campaign to reach Garden Remedies' target consumers in the area in and surrounding the city of Newton, MA. Focusing on education about the process and the medical benefits of marijuana, we built a targeted media list, developed content announcing the opening of Garden Remedies, and planned a robust media event for opening day. On top of traditional PR tactics, Slotkin Communications also built a full social media plan to complement the launch of the dispensary, including a calendar of Twitter and Facebook content as the retail site buildout was underway, and an educational video detailing how to get a medical marijuana card in Massachusetts.
Results
"As a registered non-profit Massachusetts marijuana dispensary, Garden Remedies of Newton provides legal medical marijuana (and marijuana-infused products) to people who have a Massachusetts Medical Marijuana card and are using marijuana to treat a medical condition."

"Garden Remedies began accepting patients Tuesday in Newtonville – the ninth dispensary to come online in Massachusetts since voters legalized medical marijuana in 2012."
"A medical marijuana shop opened in Newton Tuesday, the city's first since the passage of medical marijuana legislation in 2012. Garden Remedies, located at 697 Washington St., celebrated the opening with the apropos cutting of a green ribbon."
"The Garden Remedies Medical Marijuana Dispensary will open in Newton on Tuesday, serving as the first of its kind in the Boston suburb."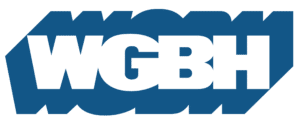 "The state's ninth medical marijuana dispensary opened today in Newton. The opening comes a week after voters legalized recreational marijuana. "They'll be buzzed through this door," said Karen Munkacy as she began a tour of the brand-new dispensary her company Garden Remedies is opening in Newton."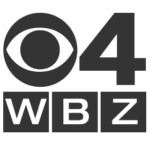 "One week after Massachusetts voters approved the use of recreational marijuana, a new medical marijuana dispensary opened Tuesday in Newton. Garden Remedies on Washington Street is the ninth medical marijuana dispensary to open in Massachusetts."
"In this episode,  I am honored to have Dr. Karen Munkacy as my guest. Dr Munkacy, after years of preparation,  launched the very first physician-owned medical cannabis dispensary in Massachusetts. This is a model that has set the standard for medical cannabis dispensaries."
Additional on-air coverage from: