Paula Slotkin, Principal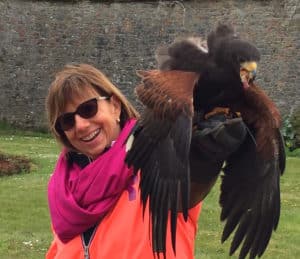 Paula has more than 25 years of experience in planning, managing and implementing communications programs in markets ranging from financial services to computer hardware and software to health and wellness related services. In 2001, Paula co-founded a public relations firm, Topaz Partners. There, she worked with a senior team of PR professionals to deliver strategic communications programs across a wide range of tech services and products to clients. The agency was sold in 2012 to an Omnicom Communications Company. Client experience includes: ConstantContact, Fidelity Investments, Perkins School for the Blind and Thomson Financial.
Sarah Reuell, Director, Media Relations
Sarah has over fifteen years of experience in public relations, marketing and communications with a strong emphasis on media relations. Prior to joining Slotkin Communications, Sarah worked for Topaz Partners as an Account Director working on ConstantContact, BitDefender, Balihoo, Prospectiv and Scuderi. Sarah holds a Master of Science degree in journalism, emphasis in public relations from West Virginia University.
Mark Nolan, Director, Account Management
With over a decade in the PR and communications industry, Mark's expertise spans from strategic planning to media relations to content creation to social media– and everything in between. Mark's past client experience includes Drizly, Harpoon Brewery, Safety 1st, Dungeons & Dragons, Gamer Sensei, Vivox, and many more. Mark graduated from Boston University's School of Communication, with an emphasis on public relations.