Paula Slotkin, Principal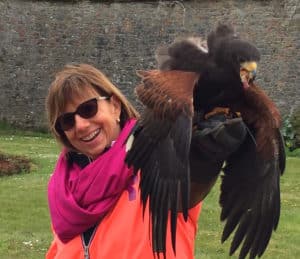 Paula has more than 25 years of experience in planning, managing and implementing communications programs in markets ranging from financial services to computer hardware and software to health and wellness related services. In 2001, Paula co-founded a public relations firm, Topaz Partners. There, she worked with a senior team of PR professionals to deliver strategic communications programs across a wide range of tech services and products to clients. The agency was sold in 2012 to an Omnicom Communications Company. Client experience includes: ConstantContact, Fidelity Investments, Perkins School for the Blind and Thomson Financial.
Today, as Principal of Slotkin Communications, Paula is helping companies develop campaigns that drive revenue growth and increase recognition of corporate brands, products and services. Paula and her team work with clients to increase constituency awareness of businesses and their product and service offerings.
Tim Allik, Vice President, Content Strategist
Tim is a media and communications professional with more than 20 years of experience creating, producing and editing compelling, high quality content for corporations and for major market online, radio, print and television media outlets. Tim has secured coverage for his clients in numerous top tier publications and outlets, including USA Today, Wired, The Christian Science Monitor, The Boston Globe, NPR, Mashable, TechCrunch and ABC News. Before public relations, Tim worked at Boston.com as an online editor, producer, and project manager, launching numerous website sections including Boston.com Real Estate and Boston.com Business News, where he produced stories on personal finance news and advice as well as local business developments. Prior to that, Tim produced WBUR-FM's Morning Edition program in Boston.
Sarah Reuell, Director, Media Relations
Sarah has over ten years of experience in public relations, marketing and communications with a strong emphasis on media relations. Prior to joining Slotkin Communications, Sarah worked for Topaz Partners as an Account Director working on ConstantContact, BitDefender, Balihoo, Prospectiv and Scuderi. Sarah holds a Master of Science degree in journalism, emphasis in public relations from West Virginia University.